Earlier today I told you I was participating with Tammy Adams from Paisley Lizard for her blog hop today.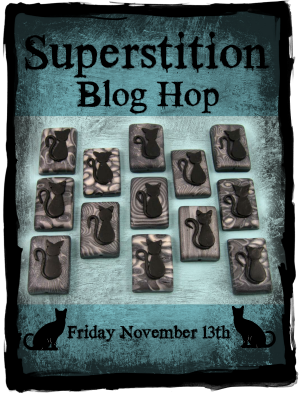 I already hopped around to see what everyone else has done.
There are some really cool designs.
I got mine finished yesterday but not before I lost the light for photos.
So I had to wait today for sufficient light.
Lately I have been playing around with Jax Pewter Black.
And I often look for luck when others look for the opposite.
For other great pieces inspired by Friday the 13th, check out the blogs below...
Thanks for stopping by....